Sistema refrig. ventoinha/viscose vent.
BMW 740iL E38
sedan Europa
M62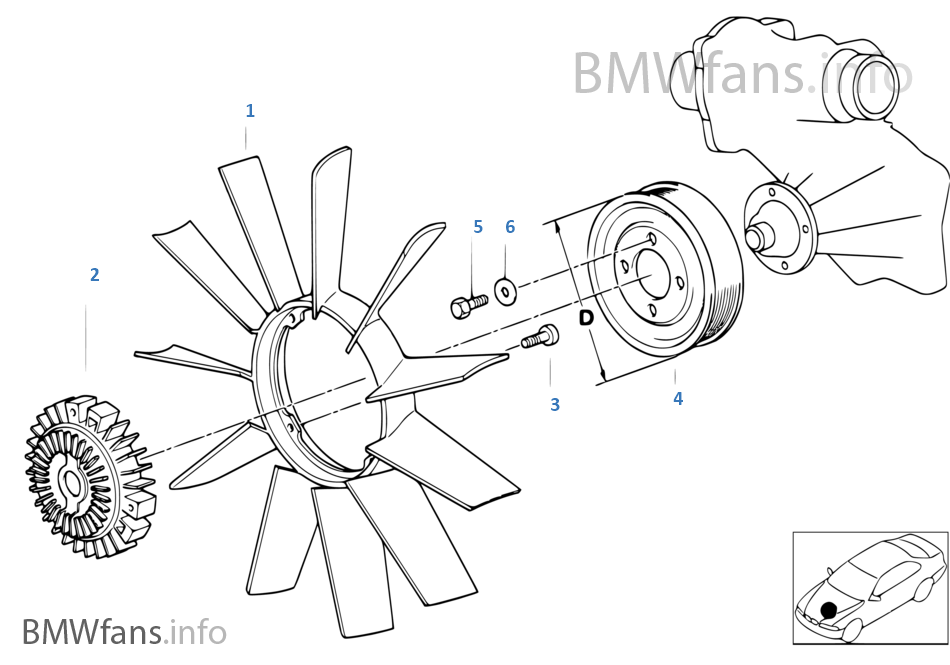 #
Descrição
Número de série
Completar
Data

Quantidade

Peso
Preço

EUR

Ventilador 11 pás

1

1
Viscose da ventoinha

2

1
Parafuso de cabeça cilíndrica

3

3
Polia

4

1
Parafuso sextavado com anilha

5

4
The contents of the BMW parts & accessories catalog provided for acquaintance purposes only.
Part numbers, descriptions, prices and applicability information have been obtained from public sources on the Internet. We are not responsible for any data inconsistency and possible inconvenience caused. Contact your local parts supplier to get precise information about parts.