Agenda electrónica de bordo
BMW 118i E87N
5-portas Europa
N46N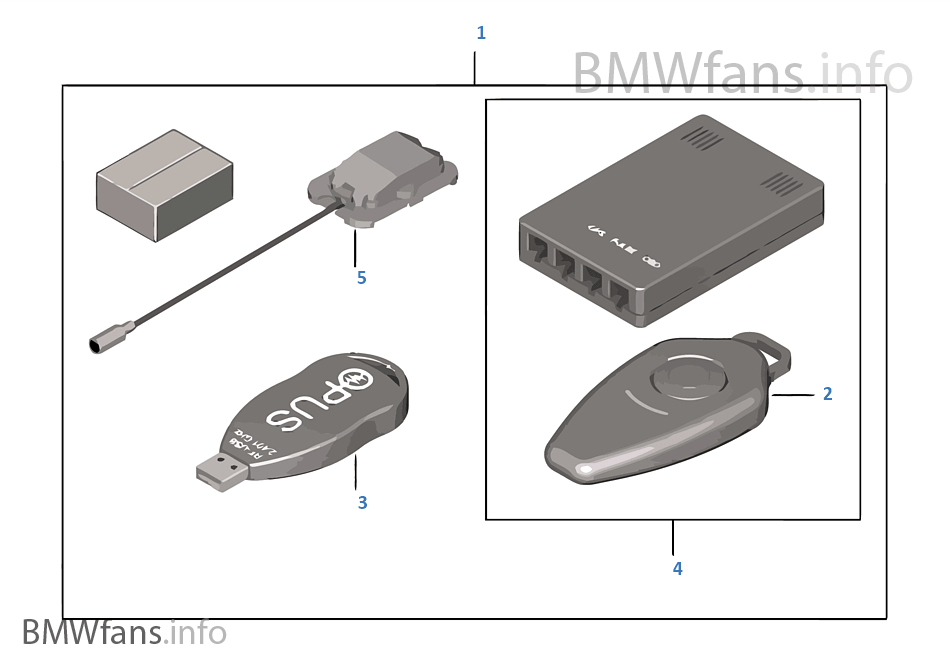 Completar
Atenção: A Instrução de montagem (EBA) não está Incluída no kit de reequipamento. A EBA deve ser impressa diariamente A partir do Aftersales Assistance Portal (ASAP) e entregue ao cliente.
#
Descrição
Número de série
Completar
Data

Quantidade

Peso
Preço

EUR

Agenda de bordo, electrónica

+

Informações

ATENÇÃO: antes da compra / montagem,

Advertir o cliente para indicações de

Proteção de dados (p. ex. na informação

De produto, no manual de instruções).

1

1
Unidade de memória

2

+

Informações

Apenas necessário para a substituição:

Der Betrieb von mehreren

Speichereinheiten mit gleicher ID ist

Nicht

Möglich.

Zur Bestellung ist die Angabe der ID-

Nummer (siehe PC-Software) notwendig.

1
Ausleseeinheit

3

1
Kit rep. agenda de bordo electrónica

4

+

Informações

Nur verwendbar mit 0 427 540 und 0 443

086.

1
Antena GPS

5

Entrega interrompido pela fábrica

1
The contents of the BMW parts & accessories catalog provided for acquaintance purposes only.
Part numbers, descriptions, prices and applicability information have been obtained from public sources on the Internet. We are not responsible for any data inconsistency and possible inconvenience caused. Contact your local parts supplier to get precise information about parts.