Travão traseiro/disco do travão
BMW 323i E93N
Cabrio Europa
N52N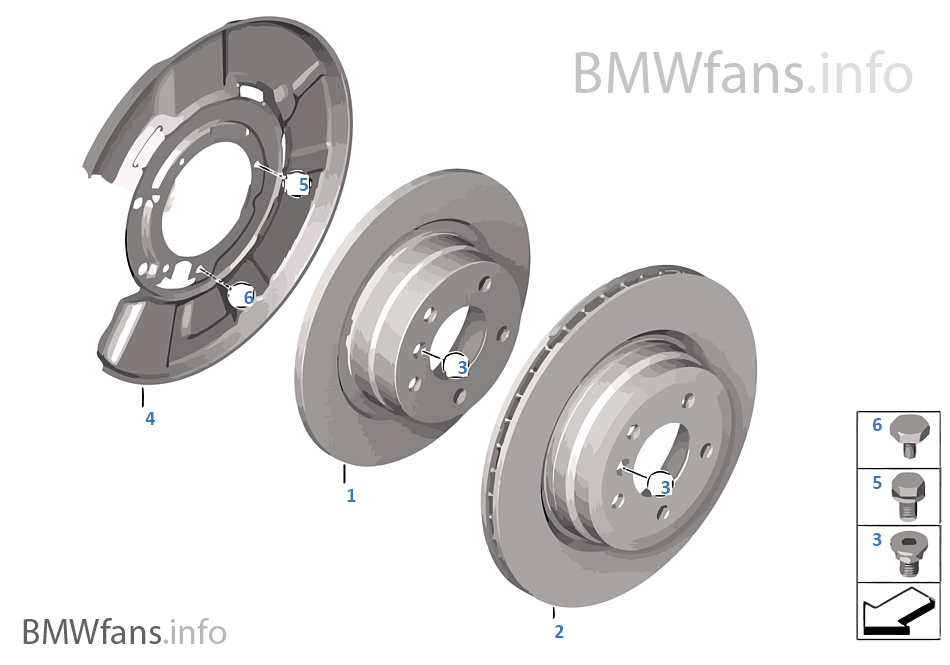 Completar
Não indicado para "Performance Parts"
#
Descrição
Número de série
Completar
Data

Quantidade

Peso
Preço

EUR

Disco de travão ventilado

2

+

Informações

Adicionalmente, as seguintes peças são

Absolutamente necessárias:

- Pastilhas de travão

- Sensor das pastilhas do travão

- Pasta para pastilhas de travão

- Em caso de viaturas com mais de 48

- meses, recomenda-se adicionalmente:

- Substituir mola de segurança

Consultar Manual de reparação!

2
Parafuso de sextavado interior

3

2
Chapa de protecção esquerda

4

1
Chapa de protecção direita

4

1
Parafuso sextavado com anilha

5

4
Parafuso sextavado

6

4
The contents of the BMW parts & accessories catalog provided for acquaintance purposes only.
Part numbers, descriptions, prices and applicability information have been obtained from public sources on the Internet. We are not responsible for any data inconsistency and possible inconvenience caused. Contact your local parts supplier to get precise information about parts.